Rose is a Creative Mindfulness Coach and the principal behind Mindfully Organized. She deconstructs the duality between the creative life and the efficient side to business, productivity and everything in between. Contrary to popular belief, these theories are not mutually exclusive. Rose helps others realize this, teaching clients how to maneuver through the exciting world of simplifying their lives and giving them the space to play…effectively.
Setting aside time to analyze the difference between those things that are "energy drains" versus "energy gains" is the key to managing it all. Her passion lies in helping clients on that journey.
Many coaches, programs, and confidants preach the "way." Rose's approach, rather, focuses on making the best choices to living a conscious life. The reality is, this will look different for each of us. Rose partners with her clients to develop actionable plans, creating joyful and fulfilling lives.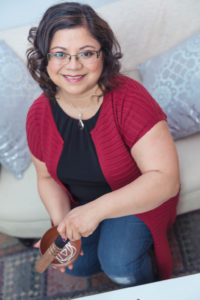 Reese is a Psychic Medium & Intuitive Coach, who is often referred to as Psychic Reese. Reese serves as an instrument for direct communication with Spirit. She assesses energetic influences, supports clients as they discover their best pathways to realizing spiritual growth and ascension, and guides clients to discover their soul's "road map". As a teacher and coach, she works with clients to nourish and access the divine within, develop relationships with their own spiritual guidance, and better understand intuitive and/or empathic aspects.
Reese's work is loving and nourishing, yet it can also be rigorous. Aligning body, mind, and spirit often involves deconstructing old stories and creating a new path.  However, in order to create a joyful path, inner truth must be illuminated. Reese strongly believes that intuited guidance is significantly enhanced by actionable follow-up, so much of her work blends the psychic with the development coach. Her background in management and human resources complements her psychic abilities in such a way that she is able to deliver services that balance loving insight with practical tools to achieve self-love and happiness.