I Am; Perfect
September 29, 2017

-

October 1, 2017

$1750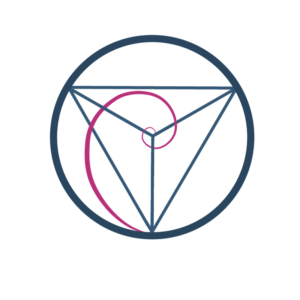 Join Life Triad Training for an intimate weekend of healing, play, and transformation focused on reframing our understanding of what it means to be "perfect". We ARE perfect. Just as we are.  Let us help you shift your mindset, anchor into your body, and build your spiritual toolkit. Together, we will explore the magical truth that we are one with source.
I Am; Perfect
Rose and Reese will guide participants through a deep and heart-centered agenda that invites true movement and healing into your life. If you'd like to make a shift toward body|mind|spirit alignment and bliss, this retreat is for you!
The Spirit-Led Agenda is designed to enable participants to safely explore and heal energetic and mindset issues related to resistance to our divine truth (that we are one with source energy and as such, we are perfect) within an intimate group of loving co-creators. In the warmth of the collective energy, we will consider current state of body|mind|spirit health and well-being – in particular, as it relates to being present and centered in self-love and connection. We will deep dive and deconstruct self-judgement, misbeliefs, and resistance to our most joyful vibrations while learning pathways to connection and healing. Throughout, we will share practical tools that lay a solid foundation for implementing these new learnings into post-retreat life.
Please note that this retreat is intimate and intensive in nature (8-10 participants) and you must be committed to being open, fully present, and doing the work.
The setting is the beautiful Talaris Conference Center, tucked away in Seattle's UW neighborhood. Participants will have time during others' individual coaching time to enjoy the serene setting of the Talaris site.
Retreat plus Expansion Package: $2750
Includes:
Group Sessions
Individual healing work with the coaches
Lodging
Meals* and snacks
Six 60 minute post-retreat expansion sessions with Reese and Rose (Zoom video calls)
Retreat Only Package: $1750
Includes:
Group Sessions
Individual healing work with the coaches
Lodging
Meals* and snacks
"Share Your Gift" Retreat Package: $500 discount off of above rate
If you are a healer/teacher/practitioner of some sort and would like to share your gift with retreat participants, you can receive a discounted rate. Please email us to tell us your proposed share and if it fits our agenda, we will provide you with a discount off of the regular retreat rate.
Requires:
Sharing of your gift with retreat participants
*Please note that Life Triad Training and Talaris Conference Center are committed to accommodating dietary restrictions.
Questions? Please fill out the contact form.
Registration
To submit registration, please select appropriate payment link below:
Retreat Plus Expansion Package – $2750
Share Your Gift – Retreat Plus Expansion Package – $2250
Share Your Gift – Retreat Only Package – $1250
*Registration includes $400 non-refundable deposit.
When mindfulness practices are paired with spirit-led healing and guidance, powerful shifts take place!
Life Triad Training ** REFUND & CANCELLATION POLICY:
All retreat deposits are non-refundable and non-transferable. If you cancel 45 days or more prior to the retreat start date you will be issued a refund of amount paid to date minus your non-refundable deposit. There are no refunds, no transfers, and no credits for cancellations within 45 days of the retreat start date. There are also no refunds or credits for failure to attend or failure to complete the retreat.